Check out some of the little rainforests ready and waiting for new homes, and give me a call to come pick one up.  Any questions, give me a call or send an email below.  Please follow me on Facebook and webpage for updates.
Happy Spring
Nancy Morrow
901-828-3685
Selaginella peacock fern, 10 inches, requires maintenance
$60
Castle under an antique cake plate,  Mosses, begonia prismacarpa, McGravia, crystals
$225
Hemigraphis, McGravia, neoregelia, freckles peperomia, deer bones, 10 x 8 inches
$250
Begonia prismacarpa, mosses, 7 x 5 inch
$65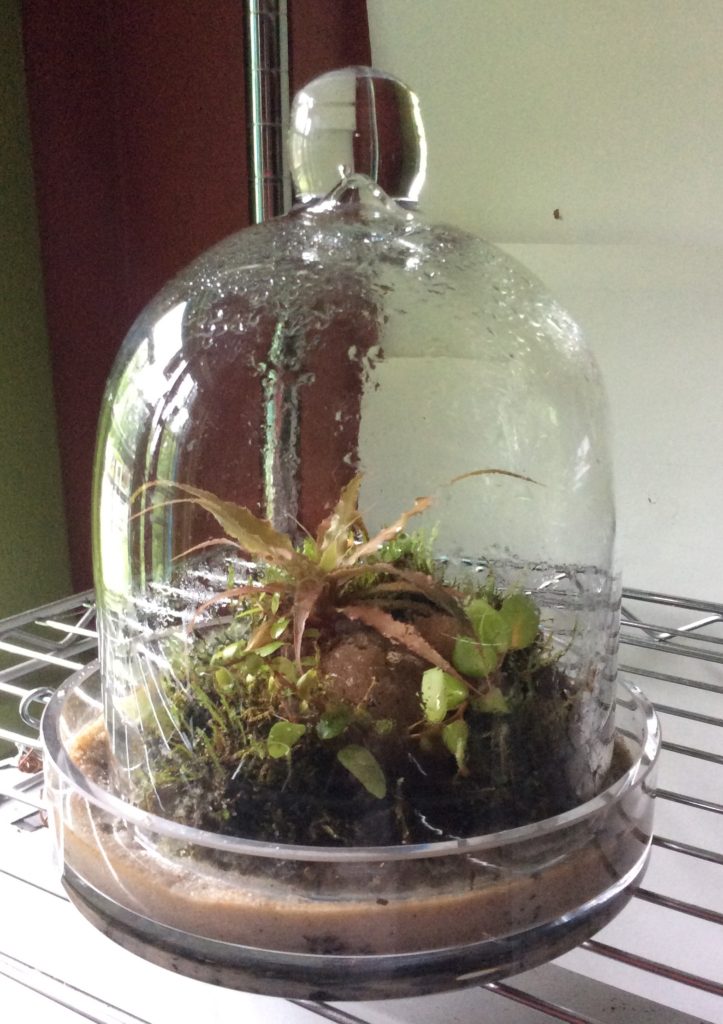 Cryptanthus earth star, Mosses, McGravia, crystal cluster, requires maintenance
$75
McGravia, petrified wood, 7 x 5 inches
$65
Selaginella Ruby Red, Mosses, freckles peperomia, crystals, sea glass, 10 x 10 x 5
$145
Maidenhair fern, Mosses, 10 inches , requires maintenance
$75
More at the Mansion, but you get the general idea.  If you want something a little bigger, designed for your space and built on site, let's get together and talk it over soon.
Nancy
Error: Contact form not found.